Friends of the
Waccamaw Library
Friends of the Waccamaw Library
41 St Paul Place
Pawleys Island SC 29585
843~545~3387



HOW TO DONATE
Bring your donations to the The Friends Center in the new Waccamaw Neck Branch Library. Please do not leave them in the library lobby or outside the building. Remember to ask for a tax-deduction form at the time of donation. If you have an especially large donation from an estate, pick-up can be arranged by calling The Friends Center at 843-545-3387.
WHAT TO DONATE
We accept the following donations:
· Books – all types, in good, clean condition
· Children's books
· Audiobooks
· Music CDs & Vintage Records
· DVDs and Blu-ray discs
· Computer games
· Jigsaw puzzles – no missing pieces, please
We cannot accept:
· Books with broken spines and/or ones that are yellowed from age
· Books that are dirty, moldy, mouse/dog chewed or bug-infested
· Reader's Digest condensed books
· Encyclopedias
· Textbooks, legal statutes or casebooks
· National Geographic Magazines
· VHS tapes or cassette tapes
· Board games
Where to deliver donations:
Come to The Friends Center in the Library during our operating hours:
Monday ~ Friday 10~4
Saturday 10~2
Waccamaw Neck Branch Library
41 St Paul Place
Pawleys Island, SC 29585
Monetary donations may be made using the Donate button below or mailed to:
FOWL
Box 1152
Pawleys Island, SC 29585
The money generated will be used to purchase books and equipment for the library and fund children and adult programs and community events - thank you for your support.
Where Do Donations Go?
We have a streamlined process that follows these steps:
- Volunteers give some books to the library staff to go through for shelving needs
- Volunteers then select the newer books for sale in our Friends Center
- Slightly older books are chosen and stored for our big book sales in July and December
- Some books go to our shelves outside the Coffee & Chocolate Shop in the Litchfield Exchange
- We also stock our bookshelves at the Waccamaw Regional Rec Center and St Elizabeth's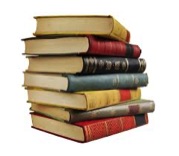 WHY YOU SHOULD
 DONATE USED BOOKS TO FOWL
We appreciate the strong community support for donating used books and other media. Reusing and recycling books within the Waccamaw Neck keeps books in the hands of readers and out of landfills. And it's a great way to clean out your bookshelves making room for new editions! FOWL volunteers will sort the donations and ready them for use as replenishment to our ongoing book sale shelves or in an upcoming big book sale. If the donation is a newer book that the Waccamaw Neck Branch Library doesn't have on its shelves, we will gift it to them.